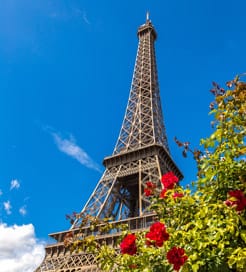 How to book ferries from France to Corsica
There is no shortage of options to choose from when it comes to selecting a ferry from France to Corsica. There are 3 ferry companies with a combined offering of 13 Ferry Routes connecting Nice to Ajaccio, Toulon to Ajaccio, Bastia, Ile Rousse & Porto Vecchio, Nice to Ajaccio, Ile Rousse, Bastia & Porto Vecchio, Toulon to Ajaccio, Bastia, Ile Rousse & Porto Vecchio, Nice to Ajaccio, Ile Rousse, Bastia & Porto Vecchio & Marseille to Ajaccio, Bastia, Ile Rousse, Porto Vecchio & Propriano.

The fastest route between France and Corsica is Nice to Ile Rousse with a crossing duration of around 4 hours 15 minutes. With so many routes on offer we make it simple by comparing all similar routes in one search so you can quickly find what you are looking for.
Ferries from France to Corsica
About France:
France has been one of the world's most popular tourist destinations for many years and is one of the most diverse countries in the world.

With a variety of landscapes, its charming people and the richness of its culture, France really is an ideal destination for the vacationer. Paris with its iconic monuments and Europe's most popular theme park and also the French Riviera in the south east get the headlines, but there is so much more to see and do.

Whether you're up for an adventure packed getaway, a spa break, relaxing on a beach, castle hopping, shopping or simply people watching, you can do it all in France. No matter how many times you visit, there is always something new to discover.

With its central position in Western Europe, France is the perfect gateway by ferry to the surrounding countries and islands of the Mediterranean and the English Channel. With numerous ferry companies operating crossings to and from France, destinations include the UK, Ireland, the Channel Islands, Corsica, Sardinia and North Africa.
About Corsica:
Corsica is a Mediterranean island, situated west of Italy, south of the French mainland and immediately north of Sardinia.

Its stunning 1,000 km coastline has over 200 beaches, whilst the inland offers a mix of mountain scenery, awesome valleys and idyllic hilltop towns, so you can see why the locals nicknamed it 'the island of beauty'.

Although belonging to France, Corsica has a unique feel to it. This is perhaps most evident in the local dialect and the cultural obsession with flute instruments. However, drawing similarities with the mainland, Corsicans also love fine food and wine, especially fresh seafood and charcuterie.

Along the coastline are multiple ports, and, thanks to the island's convenient location in the Mediterranean Sea, it's within reach from the French mainland, Italy and the surrounding islands. There's plenty of choice, too, with frequent routes provided by many different ferry companies.