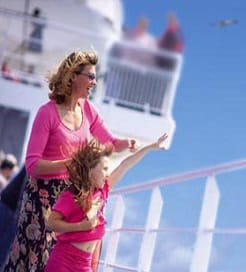 How to book ferries from Visayas Islands to Luzon Islands
There are numerous ferry crossings operating from Visayas Islands to Luzon Islands. Ferries currently connect 6 ports in Visayas Islands with 4 ports in Luzon Islands.

There are a combined number of 45 ferry crossings each day across a selection of 7 Ferry Routes which are operated by 1 ferry company including 2GO Travel with the shortest crossing taking around 3 hours (Bacolod City to Manila).

This is a general summary of the services on offer between Visayas Islands and Luzon Islands, for live information select from our Fare Search.
Ferries from Visayas Islands to Luzon Islands