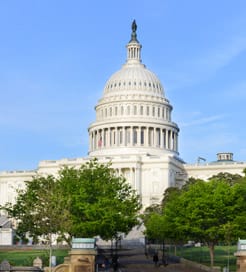 How to book ferries from United States to Catalina Island
There are 3 ferry routes operating between United States and Catalina Island offering you combined total of 98 sailings per week. Catalina Express operates 3 routes, Long Beach to Avalon runs 7 times per day, Dana Point to Avalon about 14 times weekly & San Pedro LA to Avalon about 5 times daily.

As the frequency and duration of crossings on some routes varies we would advise that you do a live search for crossings from United States to Catalina Island to get the most up to date information.
Ferries from United States to Catalina Island
About United States:
The United States of America is a federal republic consisting of 50 states and a federal district.

The United States is vast and diverse in terms of its geography, climate, and cultures. Travelling from the West coast of the States to the East coast means a journey of over two thousand miles and across several time zones.

America lives up to its reputation as the land of dreams and a destination full of adventure waiting to surprise you.

From Florida it's quick and easy to sail over to Freeport on Grand Bahama Island. This daily service gets you to the Bahamas in no time using a high speed ferry which sails at a speed of around 32 knots.