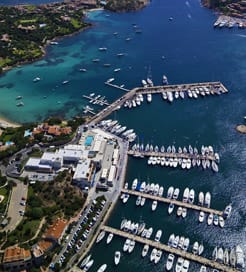 Compare ferries from Sardinia to France
There are numerous ferry crossings operating from Sardinia to France. Ferries currently connect 2 Ports in Sardinia with 3 Ports in France.

There are a combined number of 7 ferry crossings each day across a selection of 5 ferry routes which are operated by 2 ferry companies including La Meridionale & Corsica Ferries with the shortest crossing taking around 8 hour 30 minute (Nice).

This is a general summary of the services on offer between Sardinia and France, for live information select from our Fare Search.
Sardinia France Ferry Map
Ferries from Sardinia to France
About Sardinia:
Sardinia is an autonomous region of Italy and the second largest island in the Mediterranean Sea, after Sicily.

It's an island of typical Mediterranean beauty, with white beaches, wild interiors, ancient villages and a complex history attracting large amounts of nature lovers each year.

Aside from beautiful coastal views and immaculate sandy shorelines, Sardinia offers a wide range of activities for those who love the great outdoors. You can navigate up limestone cliffs, meander through forested paths, stroll across picturesque bays and enjoy some excellent water sports.

The spring months would be ideal for holidaymakers looking for a bit more privacy, with the countryside ablaze with colour and fewer tourists around.

Given the island's central location in the Mediterranean Sea, it is a useful gateway for a large number of destinations in Europe. There are many ports along its coastline, offering numerous routes to both international and domestic cities.
About France:
For the past 20 years, France has featured near the top of the list of the world's most popular tourist destinations and is one of the most geographically diverse countries in Europe.

By land area, France is the largest country in Western Europe and one of only three countries to have both Atlantic and Mediterranean coastlines. France isn't just about Paris' iconic Eiffel Tower or the famous smile of Mona Lisa; even the gorgeous villages in the countryside, splendid lavender fields and vineyards are just a tip of the iceberg when it comes to visiting the numerous sights and attractions in France. This is a country that always has something new to offer.

There are several ways of getting to France and by ferry is one of the simplest and most popular options. Most of Europe's biggest and best ferry companies connect France with numerous countries and islands with regular crossings available from the UK and Ireland to the north and islands in the Mediterranean and North Africa to the south of the country.